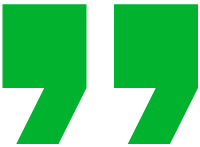 "Scrap Management is a premier partner in finding recycling solutions for various plastics. Their expertise and responsiveness drives the relationship forward!"
Brett Henderson / Powerhouse Recycling
Scrap Management is a top rated plastic recycling company.  Our services benefit businesses generating large quantities of scrap plastic for recycling.  Our experts can tailor a plastic recycling program for your specific operation.
Scrap Management partners with plastic recycling companies in order to meet and surpass their waste disposal needs. In addition, we create programs for businesses that historically have not recycled effectively. This improves recovery rates and increases the bottom line for our clients.
Working with Scrap Management, you can expect us to be down to earth, reliable, trustworthy, and resourceful. Our team uses the most cutting edge technology/techniques to guarantee the success of your plastic recycling program. We pride ourselves in our service which makes your job simple and profitable.  Exceeding expectations and earning your loyal business is our #1 goal.